The participation of ACVC in Chile Day was aimed at bringing together the most important political and economic actors of both countries to promote and strengthen the relationships of their ecosystems, identifying potential collaborations in the VC industry and networking for the benefit of both parties.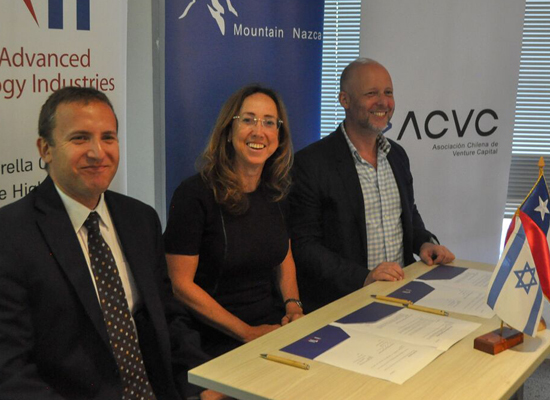 The Israel Innovation Authority, Embassy of Chile in Israel, Doron Hemo, Director of North & Latin America and the Middle East, Ministry of Conomy & Industry, Israel, Karin Mayer of IATI, Henry Weinstein of Olive Tree, Alan Weisleder participated in this event of Our Crowd, Matias Soffia of Manutara Ventures and Patrick Alex of Mountain Nazca, Marcos Singer of the Catholic University of Chile, Eitan Yudilevich of the BIRD Foundation.
In addition, as part of this visit, an alliance was signed with IATI (Israel Advanced Technology Industries and Israeli Organization) with the aim of collaborating in future business development and technological innovations and promoting the venture capital industry in both countries.